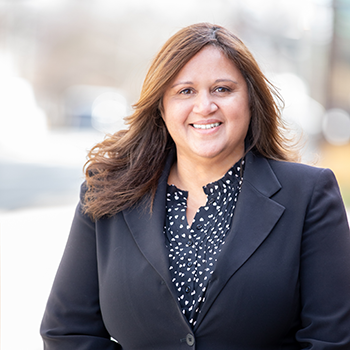 Lilian Rodriguez is the principal with the law firm of the Law Office of Lilian Rodriguez, LLC. She is a member of the Maryland State Bar Association, Virginia State Bar and the United States District Court of Maryland.
She received her Bachelors of Science Degree in Criminal Justice and a minor in Sociology from The College of New Jersey in 1989 and went on to obtain her Juris Doctorate from American University, Washington College of Law in 2001.
Lilian has been a long time resident of Montgomery County, Maryland and has been involved in real estate transactions in Maryland, Virginia and the District of Columbia since 2001. Her practice also focuses in short sale negotiations, debt settlement and lien negotiation, loss mitigation and foreclosure defense. She is experienced in all aspects of the residential real estate transaction and also provides direct assistance to pro bono clients through the Maryland Foreclosure Prevention Pro Bono Project and Maryland Volunteer Lawyer Services.
Back to All Team Members